Build your own
Want your favourite slogan, cute name or cool quote on the wall? Bring out the designer in you and get started with your own LED neon text!
Start with your design
Enter the desired text in the text field and choose your favourite colours, fonts and width
Place order
Happy with your design? Add it to your shopping cart and checkout!
In production
As soon as your order is placed your design will go into production
Ready to receive
As soon as your creation is finished, it will be packed securely and sent safely your way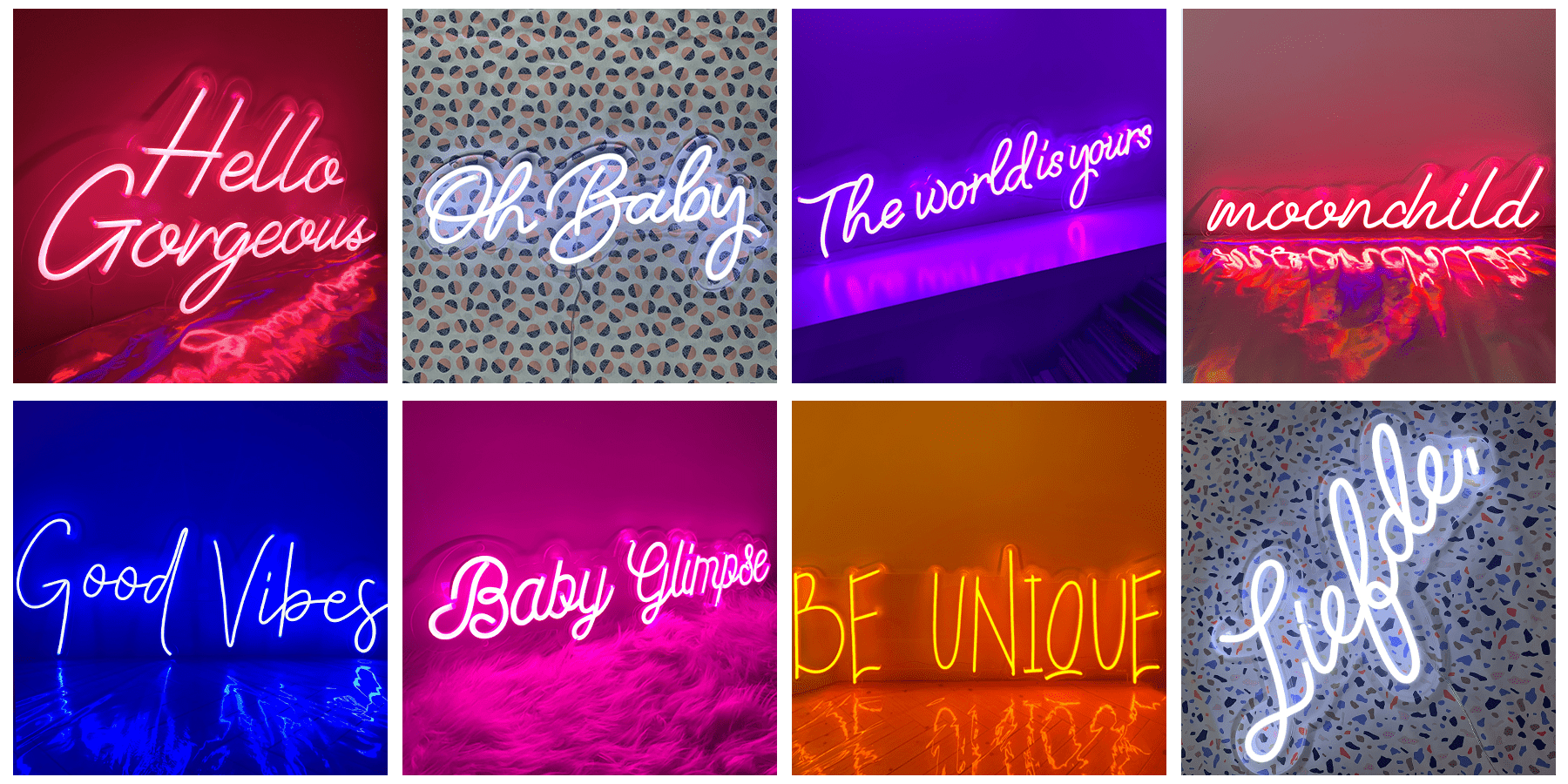 LED neon
All our signs are made of LED neon. You can choose from 12 fixed colours
Backboard
All our signs have a transparent acrylic back wall including screw holes
Accessories
You will receive the correct amount of screws and plugs to hang your LED neon sign

Connection
To turn on the lamp, connect the transparent cable (300 cm) to the adapter
Hey, i just received the parcel. It's so beautiful. It's even beyond my exceptions. So happy with it. The writing, the glass, the colour, it's perfect. Thank you so much for the speed and all the help. When my waiting is finished, i'll make a lot of insta story and tag you. I'll do the same thing when i post a photo. Thank you again for the excellent service and the handwriting card. I'm really happy, you're the best ❤️